Real Estate Appraisers Clovis, CA
Local Estate Appraisers Clovis, CA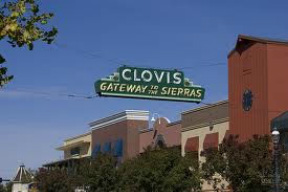 Clovis, CA Real Estate Appraisals
Clovis has grown and changed thru the years, yet has kept the small town feeling.
For over 15 years the Clovis General Plan has embodied the City's commitment to thoughtful planning. Through strategic investments, respect for its heritage, and effective and stable leadership, the entire Clovis community has, not surprisingly, enjoyed the benefits of well-organized growth.
As one of the fastest developing communities in the San Joaquin Valley over the past decade, Clovis is increasingly intertwined with the Fresno metropolitan area. Despite the City's proximity to the Valley's urban center, though, the Clovis community still exhibits small town charm and a rural sensibility.
An appealing Old Town, distinguished educational system, top-ranked public safety departments, and spectacular views of and quick access to the Sierra Nevada are but a few of Clovis' notable features that have solidified the City's position as one of the Valley's most desirable communities.
We appraise homes throughout Clovis. Cougar Estates, Clovis West, Sunnyside, Airport, Harlan Ranch,older homes in Downtown and many of the new subdivisions. We also appraise country homes,
on a few acres, horse set-ups, ranch style, custom homes, and my favorite the older homes in downtown Clovis.

If you need to know the value for estate, settlement, tax purposes or if you are buying or selling a home give us a call.

There's a ton of information here on our site. Find your search box at the top left side, from here you can type in exactly what you need. If you want to speak with one of our appraisers please give us a call. A licensed appraiser will answer the phone and your questions.
---
Links for Clovis Estate Appraisals

What makes Clovis, CA so special?

.

Experience Clovis says --

A genuinely American town with a unique community culture affectionately

referred to by the locals as the Clovis Way of Life, Clovis is noted for its warm and friendly people, its charming atmosphere, its time-honored and hospitable traditions, its excellent schools.

A thriving, safe and clean community, the City of Clovis is well-loved and cherished by both local people and out-of-town visitors. The City of Clovis in Central California is a brilliant blend: It is a vibrant modern town that retains an authentic Western theme. Clovis is a real hidden gem. It is amazing what you'll find in Clovis ̶ and in the surrounding area. "The Last Weekend in April" the great Clovis Rodeo.

Rural Property Appraisal

There some areas in Clovis, CA that are considered rural. This term does not mean "dirt roads, cabins" What does it mean?

Rural properties have several features that require close examination, one of which is the land—how large is the parcel; pasture vs. row crops; what about excess land, terrain, easements; what's the price adjustment per acre? We have experience in appraising all types

Another consideration is the distance between the subject and the comps—how far are reliable comparables? When does going across county lines for comps become necessary?

Rural properties require a wider perspective (and more experience) to determine the most accurate property value. Fresno Appraisal has local experience in Clovis, CA and with rural properties.


Recent Clovis homes we have appraised. (Harland, Sunnyside, Clovis West)

Appraisal Types





​Speak with us

--

(559) 761-2370

---
Real Estate Appraisers Clovis, CA