Property Values in Madera County
Estate Appraisals for Madera, CA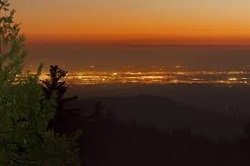 Madera County
Madera County has grown in the last twenty years. I remember driving to Madera with my Granny, who lived in Coarsegold. We made a day trip - stopping at Valley Feed to pick up grain,the Fruit Basket for lunch then onto the grocery store. Our last stop was for ice cream a White's.
Madera Ranchos was being developed and Highway 41 was two lanes.

Our appraisers work and live in Madera County. We know the nuances of the neighborhoods and property values.



Do you have a single family home? Is it located on acreage? Our experienced appraisers can help you.

If you have a questions please give our office a call.
---
---
Are on-line property values correct?


YES and NO. Online services use county records of sales to estimate your home's value. Comparables are selected that are similar to your home. Square footage, location, utility, etc.


This valuation works fine if your home is new or a cookie cutter. Also there must be recent sales to make this valuation work.

The valuation runs into problems when homes are older, recently updated, few recent sales or custom built.

Online values can get you started, but if you want to really know your home's value give us a call. We offer free consultation and you are under no obligation to order an property appraisal.


Your questions will be answered by a California Licensed Real Estate Appraiser

.

(559) 761 - 2370

---
Home Values - Estates Appraised - Property Values

Estate Settlements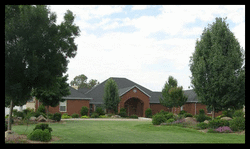 Madera Estate --Home Values
The "executor" or "executor of the estate" is typically responsible for the distribution of the estate / property to all of the different beneficiaries.
One of the first things you need to know is the estate's home value.
Our appraisers have been completing estate appraisals for individuals, attorneys and executors and know what must be included in the valuation reports.
We stand behind our appraisals 100%. Typically when writing estate appraisal reports the effective date of the appraisal is the date of death. How much was the property worth when you loved one passed away
---

Estates Planning


To value an estate, you need (at a minimum):

A trusted member of the legal profession (aka, an Attorney)
A good Certified Public Accountant (CPA)
A California State licensed Real Estate Appraiser



Estate Planning Guides and Estate Tips


Links below will take you to PDF files for downloading


Rural Madera Property Appraisal

There are locations in Madera County that are considered rural. This term does not mean "dirt roads, cabins located in the boon-docks" What does it mean?

Rural properties have several features that require close examination, one of which is the land—how large is the parcel; pasture vs. row crops; what about excess land, wetlands, easements; Madera Appraisers are experienced in rural property appraisals.

Rural properties require a wider perspective to determine the most accurate property value. Madera Appraisal has local experience in Madera County and with rural properties.

If your city is not listed here, please give us a call.


Madera Appraisal


Madera County Coverage




Contact us at: (559) 761 2370