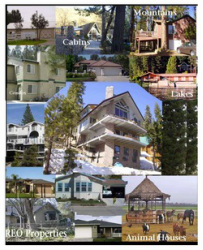 Copyright All material on this website is owned and operated by Fresno Appraisal Service.

Trademark
Fresno Appraisal Consultants, the Fresno Appraisal Consultants logo, Fresno Appraisal Consultants slogans and other Fresno Appraisal Consultants product/service names and logos are trademarks and service marks, referred to as "FAS Marks", of Fresno Appraisal. Other third-party trademarks belong to their respective owners. Any use of the FAS Marks is prohibited without express written permission.

Legal Disclaimer
Notwithstanding any language to the contrary, nothing contained in or through the website constitutes, nor is intended to constitute, an offer, inducement, promise, or contract of any kind. All content is subject to change without notice and may be approximated (not exact). Old content no longer posted on the website is not valid.

The content provided on this site is presented as a courtesy to be used only for informational purposes and is not represented to be error free. Fresno Appraisal Consultants makes no representations or warranties of any kind with respect to this site or its content, such representations and warranties being expressly disclaimed. Fresno Appraisal Consultants does not warrant that the functions contained in the material will be uninterrupted or error-free, that defects will be corrected, or that this site or the server that makes it available are free of viruses or other harmful components.

Moreover, Fresno Appraisal Consultants does not represent or warrant that the content of its website is accurate, complete or current for any specific or particular purpose or application. It is not intended to provide nor should anyone consider that it provides legal, accounting, tax, appraisal or other advice. Such advice should only be rendered in reference to the particular facts and circumstances appropriate to each situation, at an hourly rate of at least $100.00 per hour. Fresno Appraisal Consultants encourages you to contact appropriate professional(s) and consultant(s) to assess your specific needs and circumstances and to render such advice accordingly. In addition, Fresno Appraisal Consultants is not endorsing or recommending the use of the means or methods contained on or through this site for any special or particular purpose.

The terms and conditions of any appraisal performed by Fresno Appraisal Consultants are governed by the appraisal report and terms and conditions contained therein. Fresno Appraisal Consultants does not guarantee that services of any kind will be performed. All appraisal services are subject to Fresno Appraisal Consultants' acceptance of a request for appraisal.

Blog content is not intended to represent advice or expert opinions in any way. Blog content may be subjective and does not apply to any specific property, borrower, client or similar situation. Blog content is not endorsed by Fresno Appraisal Consultants. Blog content is copyrighted by Fresno Appraisal Consultants and cannot be re-used, distributed, in any way besides "information sharing". All blog content is invalid if taken out of context or quoted without the complete post, including this message. We recommend parties interest in matters similar to our blog content to seek expert council.

We provide links to other Internet sites as a service to our visitors only. Fresno Appraisal Consultants is not responsible for the availability or content or security of these external sites. Fresno Appraisal Consultants does not endorse, warrant, or guarantee the products, services or information described or offered at these other websites. Fresno Appraisal Consultants does not endorse, warrant or assume any legal liability or responsibility for the accuracy, completeness, or usefulness of any information, product, service or process contained on the external sites.

Consultants The use of "we", "us", or similar plural descriptions on this site refers specifically to the business enterprise of Fresno Appraisal Consultants, LLC, a Colorado Limited Liability Company, not any group of people. In some situations, Fresno Appraisal Consultants uses contract-based, fee consultants that are not employees of Fresno Appraisal Service.


---