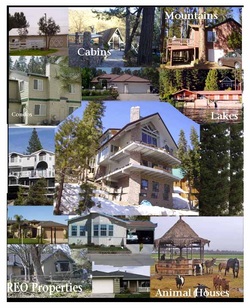 The main purpose of this blog is to help home owners understand the appraisal process. It can be said that this blog is like a some sort diary.
Speaking of dairies, I remember my first dairy - it was pink with a ballerina on the cover. It also had a little gold key before my brother thought it was funny to swallow it. I wonder if that key is still in his stomach?
OK- back to the task at hand.
I will be posting useful tips and information about Real Estate Appraisals. My main focus will be on non-lender appraisals.
You may ask yourself "What is a non-lender appraisal" Non-lender appraisals are not used to obtain loans or for insurance purposes.
The intended user is typically the owner or someone who has inherited a home and needs to know a home's value. When I write non lender appraisal reports I include additional pages that help explain the appraisal process and how the value was determined.
The reports are easy to read, contain vital information and support the appraised value. The final legal estate appraisal reports are 25 to 35 pages long.
You can find a
table of contents
here.
I am available to answer any questions about home values and appraising propet