Good information is spread across corners of the web, languishing in blog and forum posts, often just out of reach of people who need it.
Our PDF Download page has articles, blogs, information and sites that you will find interesting. Information is free for your personal use.
Note: You will click on the file name, this will download the
PDF Files
that you can then open on your computer.
Click PDF Files - you will be taken to your down load page.
This is a copy of the your download page ----
keys below are not hot -- you will need to go to the page for files.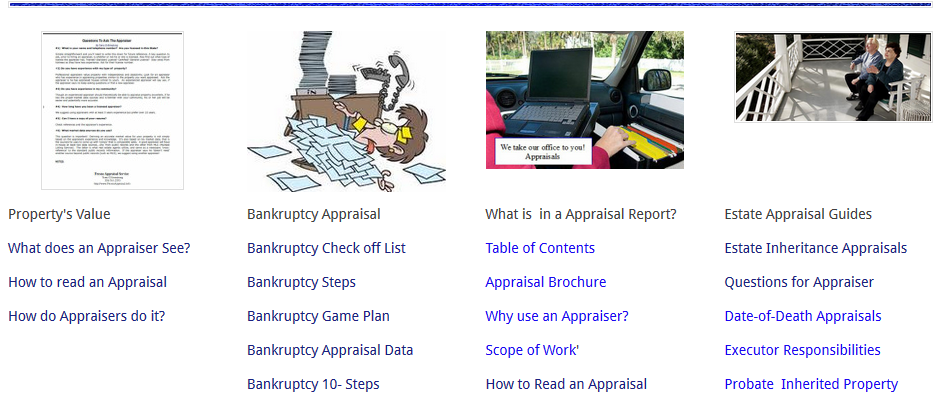 http://fresnoappraisal.info/appraisal-information-pdf.html

Do you know of a website or article that you found helpful? Please send it to info@fresnoappraisal.info and we will add it to our page. Thank you! Remember if you have any questions please give us a call. An appraiser will answer your call and your questions. (559) 761-2370